New 8 and 8.5 Foot Wide Steel Enclosed Trailers for Sale
Chicago to Milwaukee Driving Directions for your New or Used 8' or 8.5' Cargo Trailer
New and Used 8-foot Steel Cargo Trailers
Hanna RV carries and creates enclosed steel cargo trailers in southern Wisconsin. We create custom stainless steel trailers for cars and trucks and carry the best cargo trailers from major brands like MTI. Our 8 and 8.5-foot steel enclosed trailers are perfect for hauling cars and moving large bulk cargo safely through Midwestern winters. Call us at 414-762-7950 to discuss prices and options, or buy one of our standard models above. If you'd prefer a more rust-resistant trailer, browse our selection of aluminum utility trailers.
Prices quoted are for cash or check. Credit card adds 2%.
Hanna Trailer Supply stocks several 8 and 8.5-foot MTI steel cargo trailers. The 8.5X24 is the largest enclosed trailer we carry, suited for hauling cars, equipment, or bulk cargo. We typically order these trailers in with basic features, but we have the ability to order them in with any options that you may need. The most popular upgrades that we see customers order are a radial tire upgrade, 16" on center side walls and floor members and a slant top wedge nose. Radial tires last longer than bias ply tires and they perform better at highway speeds. The slant top wedge nose makes the trailer more aerodynamic and helps cut down on fuel consumption.
Keep Cargo Dry While Hauling in the Midwest with a New Enclosed Trailer!
Hanna Trailer Supply offers an extensive inventory of quality Milwaukee enclosed trailers to protect your sensitive cargo from the elements. Safeguard your load from rotting or decay with a brand new enclosed trailer from Hanna Trailer Supply. We are the leading trailer sales and service provider in Southeastern Wisconsin and Northern Illinois. Hanna Trailer Supply's Chicago enclosed trailer sales inventory offers a variety of options protecting valuable loads from being damaged. Our Chicago enclosed trailers feature various bed dimensions, tire and wheel options, and weight capacity axles. From our 5 x 8 wedge nose models to our twenty-four-foot diamond plate lined car haulers, we offer a Milwaukee enclosed trailer capable of accommodating any type of load.
Are you looking to place an order for a custom MTI Enclosed Trailer?
Enclosed Trailers and More Trailer Models for Sale - Shop Today and Drive Away with a Quality New Trailer from Triton, Forest River, MTI/Middlebury or Parker!
Hanna Trailer Supply is a proud member of the North American Trailer Dealers Association. By maintaining our membership in this association of light and medium duty trailer dealers, the employees of Hanna Trailer Supply are able to keep up with the latest trends and education from industry professionals, and through NATDA benefits are able to pass along additional savings and value-added services to our customers. Click here to learn more about the NATDA.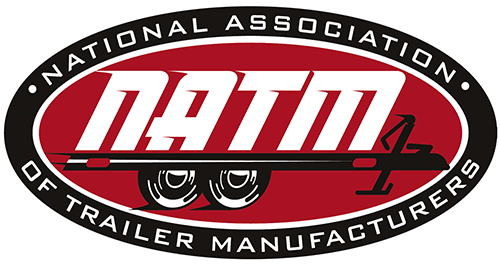 When you buy a Triton trailer, Parker Performance trailer, Forest River trailer, Liberty Industries trailer or any other brand name trailer, be sure to look for the NATM decal that signifies the trailer is National Association of Trailer Manufacturers' standards compliant for safety and performance. Trailer manufacturers must successfully complete the NATM Compliance Consultation in order to be allowed to use these decals on their trailers. The decal is the only way a trailer buying customer can be certain that a trailer complies with all Federal Motor Vehicle Safety Standards (FMVSS), as each of these manufacturers must complete their compliance consultation every two years. NATM is proud to uphold and support safety standards throughout the light and medium duty trailer industry. Hanna Trailer Supply offers only the best utility trailers, snowmobile trailers, enclosed trailers, aluminum utility trailers and many more trailers that carry the NATM compliant logo for our customers throughout southern Wisconsin and Northern Illinois. Click here for more consumer information provided by NATM and visit the Hanna Trailer Supply's trailer sales lot located just south of Mitchell International Airport, on Howell Avenue in Milwaukee County.
Important Brake Controller Information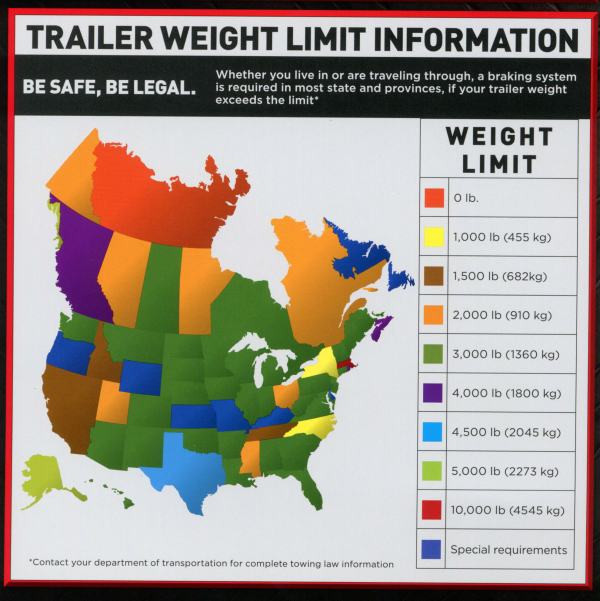 Wisconsin's Dealer for 8-foot and 8.5-foot Steel Cargo Trailers
Hanna RV ships parts across the nation from Chicago to California. Our store in Oak Creek, just south of Milwaukee, is visited each week by customers from across the Midwest.
Prices quoted are for cash or check. Credit card adds 2%.
Milwaukee County
Milwaukee
West Allis
Wauwatosa
Greenfield
Franklin
Oak Creek
South Milwaukee
Cudahy
Greendale
Shorewood
Whitefish Bay
Glendale
Brown Dear
St. Francis
Waukesha
New Berlin
Brookfield
Menomonee Falls
Muskego
Oconomowoc
Pewaukee
Hartford
Lisbon
Sussex
Hartland
Mukwonago
Merton
Delafield
Racine
Mount Pleasant
Caledonia
Burlington
Norway
Sturtevant
Kenosha
Pleasant Prairie
Salem
Washington County
Ozaukee County
Dane County
Madison
Sun Prairie
Fitchburg
Middleton
Stoughton
Oregon
Waunakee
Jefferson County
Dodge County
Brown County
Winnebago County
Outagamie County
Sheboygan County
Fond Du Lac County
Calumet County
Manitowoc County
Lake County
Waukegan
Buffalo Grove
Wheeling
North Chicago
Gurnee
Mundelein
Highland Park
McHenry County
Kane County
Cook County
DuPage County
Kendall County
Boone County
Winnebago County
Stephenson County
Ogle County
DeKalb County
Will County